******* 

PRCC JOINT MEETING

MON

DAY

11/26

 *******

The PRCC's November meeting will be Monday 11/26, 7 pm at the South Portland Rec. Center at 21 Nelson Rd. in South Portland. This will be a joint meeting with the South Portland Republican Committee. Our speaker this month is US Attorney for Maine, Halsey Frank.
  PRCC HAPPY HOUR CONTINUES IN 2018! 

The Portland Republican City Committee is hosting its regular monthly happy hour event on Thursday, December 13, 2018 from 5:30 to 7:00 pm at  Bruno's Restaurant and Tavern (https://brunosportland.com/) on 33 Allen Ave. Come enjoy the libation of your choice with current and prospective members of the PRCC and learn about ways to get involved with your fellow Republicans in the city.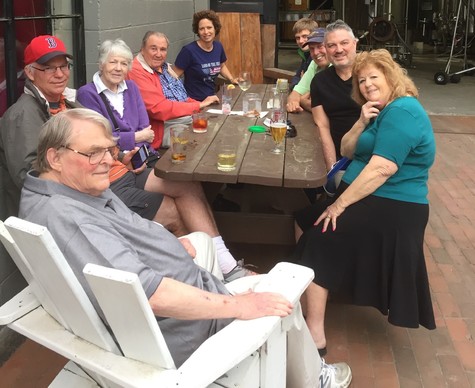 PRCC Executive Committee Elections
We will be holding elections for our six Executive Committee spots in March of 2019.  In anticipation of that per our bylaws, we will be looking for folks to serve on the Nominating Committee at our January 28, 2019 PRCC meeting.  Please notify Chair Peter Doyle (chair@portlandcitygop.com) if you have an interest in becoming a member of the Nominating Committee.
Subscribe to our mailing list